Venue Rental Information 2023 VFW Post 1526 123 Holliston Street Medway, MA 02053 ___________________________________________________________
Thank you for contacting the Medway VFW. We are happy to continually serve our Veterans community for over 100 years. "No one does more for our veterans than the Veterans Of Foreign Wars."
______________________________________________________________________
Venue Space Options Our Main Hall is specially laid out with a bridal room, private bathrooms for you and your guests to use, with round and/or banquet tables to serve up to 270 guests with a setting for 200. Our Trophy Lounge is warm and welcoming with seating of 50 guests and 4 banquet tables seating for 50. Our Pavilion is our open area venue with horseshoe pits, BBQ area and a Gazebo to provide ample shade during the warmer days, this spacious area will hold any type of event. The pavilion has 11 picnic tables; each picnic table seats 14 to 16 people. The pavilion is a rain or shine venue.
_____________________________________________________________________
Please Note: We offer a 20% rental discount for US Veterans and their immediate family member.
Mother, Father, Brother, Sister, Daughter, Son.

_____________________________________________________________________
Additional Information The Medway VFW and our long list of caterers, as listed on our contract, have made the Medway VFW the perfect choice for your event. Please contact any caterer from our list or your own favorite caterer. Catering contract is separate from the venue rental contract. Each Venue space is equipped with a bar area for your event if you wish. We suggest one bartender per 100 guests to ensure timely service for your guests. The Medway VFW also provides ample parking to accommodate almost any event you can think of, we are 100% handicap accessible. No Customer is allowed to bring their own beer, cannabis products, or spirits of any kind on property per Massachusetts ABCC regulations. We are legally obligated to report all violators to the proper authorities. Please know all guests at the Medway VFW are on 24 hour a day surveillance. Deposit of 50% of the total venue rental fee is due upon signing a contract to lock in the event date. Remaining balance due on the day of the event. Cancellations must be for a valid reason. The VFW has the right to keep the deposit if cancellation occurs within 14 days of the event.
We ask that you pay for the rental separately from the caterer and the bartender separately from those.
looking from opposite corners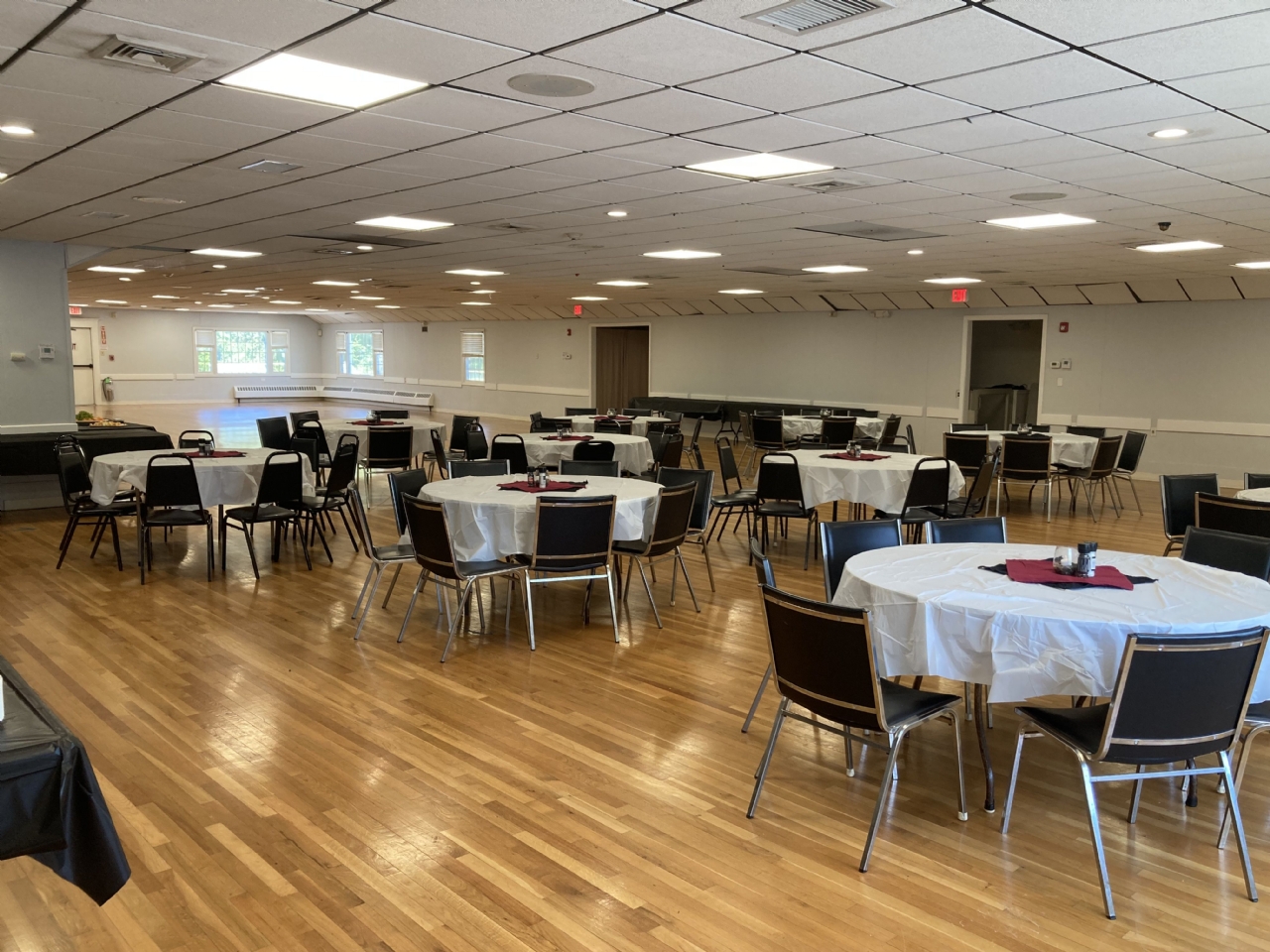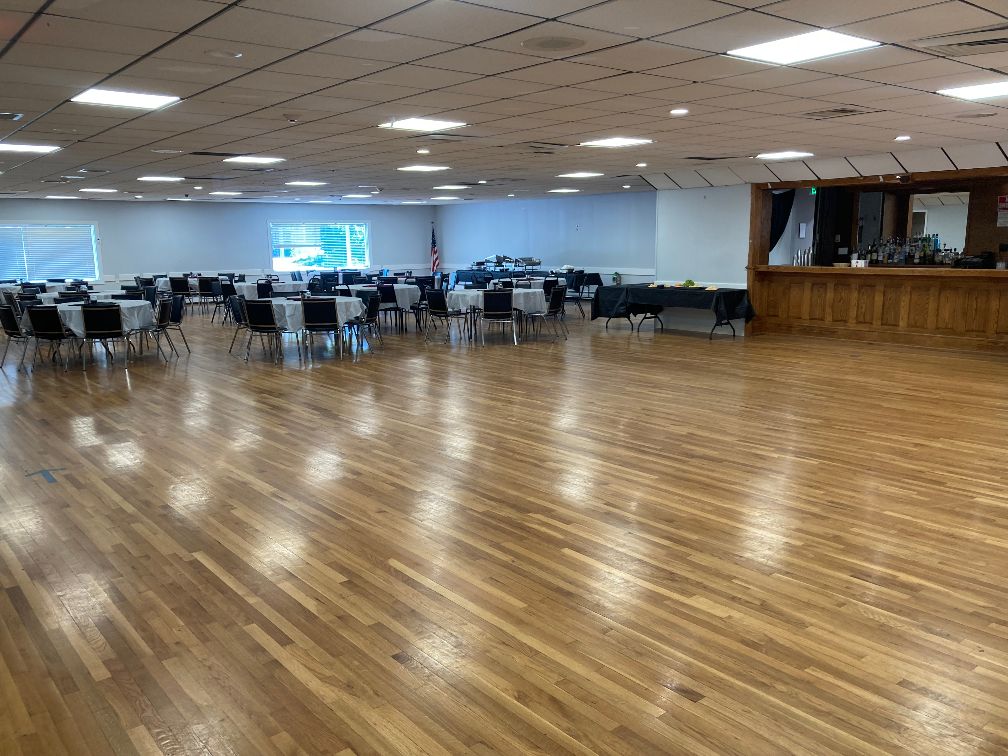 two views